About "Chappie"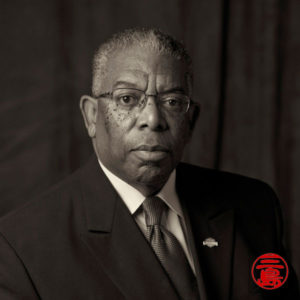 Michael "Chappie" Grice, board member for the National Council on Educating Black Children, (
www.ncebc.org
) has been busy in recent months with several initiatives to educate adolescents.
His personal ministry is to elevate and accelerate the achievement of African American males.  This aligns with the initiatives at the National League of Cities and several corporations and institutions dedicated to the same objectives.
Urban Wings & Aerospace Leadership Club
The Urban Wings and Aerospace Leadership Club (
www.urbanwings.club
) convenes high school youth on the 21st floor of the Wells Fargo Bank Tower in Portland.  Urban Wings introduces the dynamics of aviation with video, lectures, and simulation with volunteer pilots about landing a small aircraft at "final approach."
This infusion of applied mathematics and technology fuels the STEM/STEAM profile sought by many after-school programs.  These same youngsters are introduced to the concepts of leadership and public speaking through a curriculum called "Growing Into Manhood" from the 180 Degree, LLC.  The character development component explores, carefully, the courage, character, and commitment to excellence, as demonstrated in the history and achievements of the Tuskegee Airmen.
Mentoring
The "Ambassadors" Leadership Initiative is accomplished as a collaborative venture with the Coalition of Black Men, a Portland non-profit, and delivers a demonstration mentoring project, grades 4 through 8, in two Portland schools.  That group builds students' capacity to perform in school with a sequence of exercises in reading, writing, listening, speaking, and critical thinking.  The mantra of the students is:  We improve by learning how to: "take notes, ask questions, and observe the virtues: truth, justice, propriety, reciprocity, balance, harmony and order."  Each "Ambassador" is issued his own pocket dictionary, giving him immediate access to the entire English language and are provided modest incentives and recognition for incremental completion and mastery of simple organizational and diplomatic behavior.  These behaviors, taken together, are designed to strengthen character and build community to the benefit of the entire school.
Professional Development & Consulting
In his frequent professional development seminars and speeches, including the recent Portland Business Luncheon Forum, his theme "We're Fighting Crime" takes the position that resources that are now being spent in adjudicating and incarcerating adolescents could better be spent on investing in prevention, especially in urban education.  To that call, Portland Public Schools as well as the National Council on Educating Black Children (
www.ncebc.org
) applaud and endorse the efforts.
Alberta Street Project
In summer 2015, Mr. Grice, in collaboration with Dr. Bob Zybach, an ancient high school classmate, evolved an employment project with the Portland Development Commission to engage young Black males in data collection and a "cultural resource inventory" research work.  That study enriched the greater community's understanding of the dynamics and collateral effects of gentrification.  It was so successful, it commanded the front page of local news and fostered constructive debate about an effective community response to gentrification.  It's theme "Nothing Stops a Bullet Like a Job" offers the idea that families are restored and sustained by young males securing education and maintaining gainful, living-wage employment.
New project proposals are being scaled to replicate the research and job training methods that were validated in the 2015 study and development of community-based planning recommendations of the 1992 and the 2015 Alberta Street Projects:
The December 15, 2015 
Portland Tribune
 lead front page article by Jim Redden reported on this project, including links to the two reports (here is my favorite quote: "The result may be the most detailed historic study ever attempted of a Portland neighborhood. Although demographic changes in the area have been documented by various organizations over the years with census and other data, the two studies include side-by-side comparisons of properties and personal accounts of previous and current community members."): 
http://pamplinmedia.com/pt/9-news/285180-159735-alberta-street-then-and-now
Martin Luther King Jr. Tribute
January 16, 2017 will mark the 32nd consecutive year of producing "A Single Garment of Destiny" Tribute to Rev. Dr. Martin Luther King, Jr.  It is the largest tribute of its kind in Oregon, and is recognized by the Martin Luther King, Jr. Center for Non-violence in Atlanta.  World Arts Foundation, Inc. the longest-standing non-profit that Mr. Grice is affiliated with, (
www.worldartsfoundation.org
) also endorses the 2015 Alberta St Project, "Race Talks – A Community Dialogue on Race Relations"; The Urban Wings Aerospace and Leadership Club; and contributes mightily to the cultural landscape in Portland and the Northwest.  Mr. Grice has produced five short documentary films and is authoring his second book, "
Golf Saved My Life:  Playing on the Course of Life's Challenges.
"
Mr. Grice hopes to finish his retirement years by building a business school for urban young people. "It is the only thing we aren't doing quite enough of.  We must grow the understanding and participation in the myriad opportunities in a rapidly changing global economy."